How to Choose a Concrete Batching Plant Supplier in Southeast Asia?
In Southeast Asia, suppliers of construction equipment are in fierce competition here due to strong infrastructure demand. In some fast-growing places, such as the Philippines, Malaysia, Indonesia, and Vietnam, just type in the search engine the keywords "concrete batching plant manufacturer", "concrete mixing plant supplier" or something what like this, hundreds of ads will appear on your screen.
The rapid growth of real estate and infrastructure since the 2000s has made the concrete business one of the most profitable in this market. Large corporations built their own central mix concrete batching plant to meet their needs. Other small construction companys built a temporary or mobile plant directly at the jobsite, so as not to depend on other companies.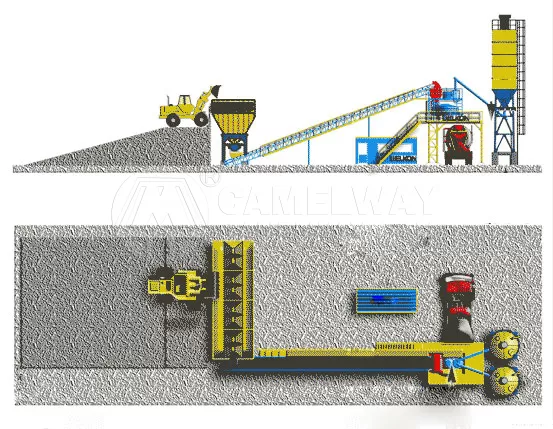 How to Choose a Concrete Batching Plant Supplier in Southeast Asia?
Concrete batching plant must have a certificate of origin.
Must have detailed operating instructions.
Must have a complete list of offers.
Must be a manufacturer and capable of providing installation and after-sales service locally.
Must have a warranty commitment.
Camelway is a leader in the production of concrete batching plants in China. We produces concrete batching plants include statioanry batching plant, compact batching plant, mobile batching plant, dry mix batching plant and continues mixing plant. In accordance with the requirements of a separate order, our engineers are able to design a concrete batching plant in the shortest possible time.