Concrete Batching Plant for Sale in Karachi
The new year has came, and many new projects in Pakistan have been called for bidding and even started. Recently, many customers from Karachi asked me for information and quotes about concrete mixing plants. In this article, I'd like to introduce our concrete batching plant. If you need quote information, please contact me.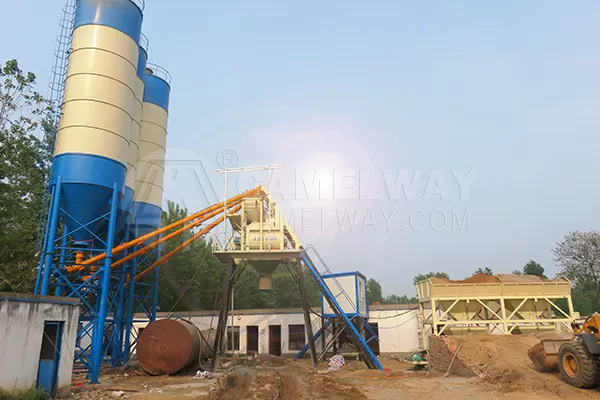 Concrete Batching Plant is facility for produce concrete, mainly for ready mixed concrete, some for other types of concrete like roller compated concrete, ultra-high performance concrete, etc. In Pakistan, The best-selling concrete batching plant has a production capacity of less than 120 cubic meters per hour, Common models are HZS25, HZS35, HZS50, HZS75 and HZS90. Most of my clients from Pakistan like CIF quotes, the payment method is L / C, and the delivery port is Karachi or Gwadar. If you need a batching plant of the above model, I can quickly make a commercial offer for you.
We Camelway have been doing business for a long time in Pakistan, We are committed to providing better construction machinery to Pakistani brothers, I will be very happy if you ask me for a quote for our concrete batching plant. Please believe that I can give you fast, satisfactory answers and excellent equipment.