Concrete Batching Plant For Sale In United Arab Emirates
Concrete Batching Plant For Sale In United Arab Emirates
United Arab Emirates referred to as UAE, is described as a flower in the desert, and the Burj Khalifa in Dubai, United Arab Emirates is the world's tallest building, with 150 stories. It is a 704.9 m steel concrete building, using more than 20 concrete pumps during construction, which shows how much concrete was used in the construction process, and it is impossible to supply so much concrete, If it is impossible to supply so much concrete by manpower alone, the "Concrete batching plant" concrete batching plant with modern construction equipment is a device capable of rapidly stirring uniform concrete mortar, with a maximum output of 240 cubic meters per hour. A stationary concrete batching plant is generally used in such large projects.
The stationary concrete batching plant is composed of concrete mixers, cement silos, batching machines, etc. Many customers also purchase a set of stationary concrete batching plants for the sale of concrete, so the stationary concrete batching plant is also called a commercial concrete batching plant.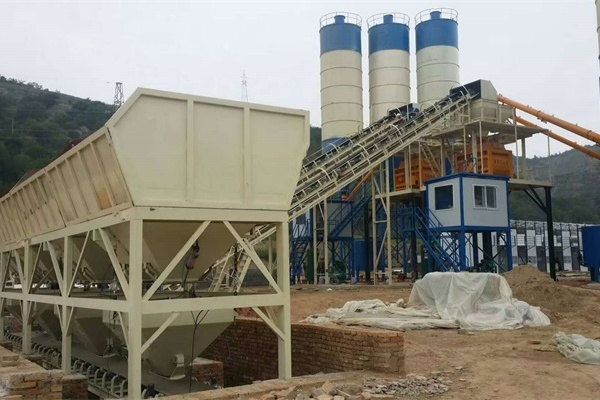 Camelway Concrete Batching Plant supplier
camelway machinery Co., Ltd. specializes in the production of various types of concrete batching plant equipment, want to buy a concrete batching plant can contact us, we started production in 1983, during which time in the United Arab Emirates sold a number of concrete batching plants, customers trust us, Customers who buy our concrete batching plants in the UAE say that our concrete batching plants are of good quality and that the after-sales service attitude is very good and can solve problems in a timely manner, Whether you are buying a concrete batching plant part or a concrete batching plant maintenance knowledge, our after-sales service can respond promptly. Camelway machinery is looking forward to your consultation.