Concrete Batching Plant for Sale Angola
In Angola, Concrete Batching Plants are called as "Central de Concreto", We Camelway Machienry provides a variety of central de concreto products for Angolan customers. The mobile concrete batching plants of camelway machinery is mounted on two-axle semi-trailers and can be moved from one construction site to another using a tractor to reduce Installation and transfer costs. A mini concrete batching plant characterized by relatively small overall dimensions. This kind of batching plant can be worked in automatic or manual mode. Camelway Machinery are reliable stationary and mobile concrete plants manufacturer and supplier in Angola Market.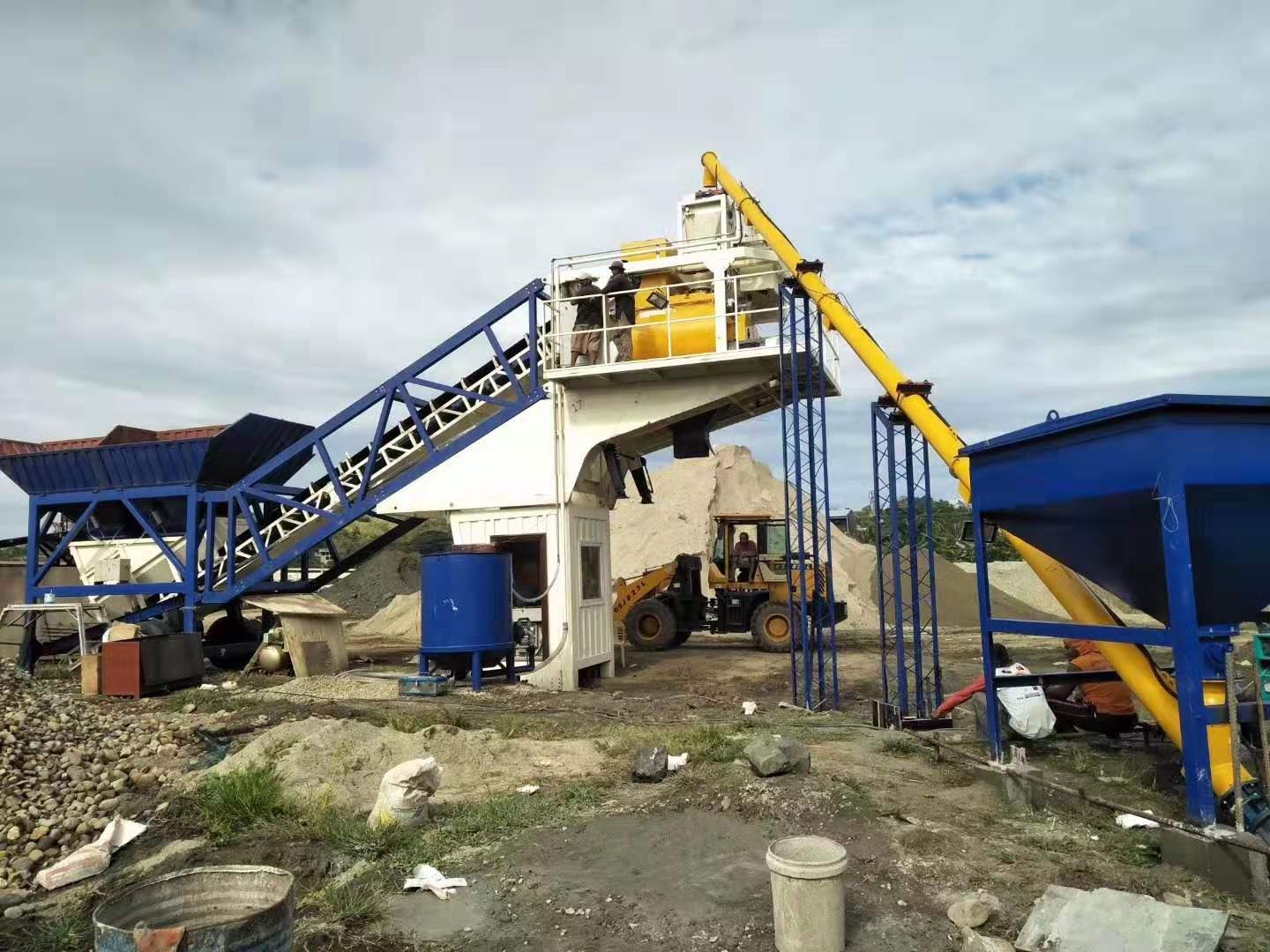 Mobile Concrete Batching Plant in Angola
Mobile Concrete Batching Plant Sale in Angola
Camelway mobile concrete plants have the following advantages:
Easily mounted system that does not require additional mechanisms, foundations and approvals;
Easy transportation and quick assembly;
Compactness;
High quality of prepared concrete mixes;
Computer control system;
Low operational costs;
Stationary Concrete Batching Plant Sale in Angola
Stationary concrete plant manufactured by Camelway Machinery has high operational characteristics low production costs and ease of maintenance. Comes with a durable, practical and easy to operate twin-shaft concrete mixer.