Stationary Concrete Batching Plant for Sale
Stationary Concrete Batching Plant for Sale
Tanzanian company is a leading ready-mixed concrete supplier in the Africa market over the past many years, especially for rcommercial, residential, civil, heavy highway and public works sectors. Recently, they order one set hzs180 stationary batching plant to satisfy the latest infrastructure rebuilding situation in this country.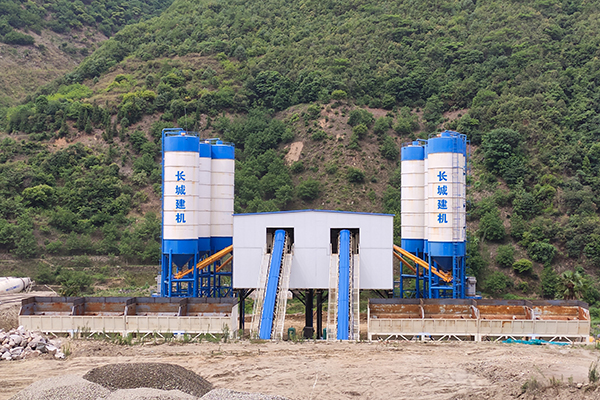 Concrete Batching Plant for Sale in Tanzania
The company achieves industry-wide recognition and acknowledgment in environmental stewardship, which means they have higher standard on the concrete green production of batching plants. Camelway HZS180 stationary concrete batching plant can produce 180 cubic meters concrete in an hour. The gravel weighing and conveying system is totally closed, which can minimize noise pollution to the environment. A negative pressure bag pulse dust removal system can completely solve the problems of dust flying during concrete production. Wet concrete separation and recovery equipment adopt a three-dimensional arrangement to form a closed sewage treatment and sand and stone recycling system so that all the pulp water and waste materials can be recycled and reused to achieve zero discharge.
With the development of society, more and more people have a consensus of environment protection, there will be lots of Redi-Mix concrete project used by sustainable and low-CO2 concrete products. It's really glad that Camelway stationary batching plant could make a little contribution not only to the Tanzanian infrastructure but environment protection.