Concrete Batching Plant for Sale in Sydney, Australia
According to the latest housing supply data released by the NSW Planning Department, Greater Sydney is expected to build 191,550 new homes in the next five years, an increase of 22% or 34,300 new homes over the 157,250 new homes completed in the last five years. Among them, Parramatta will become the main concentration of new housing, and by 2023, it is estimated that there will be 22,100 new houses.
In addition to Parramatta, the top five local government areas for Sydney's new homes include the addition of 18,300 Blacktown, 14,850 central Sydney, 11,950 Liverpool and The Hills Shire 11,700 sets. It is expected that by 2036, Sydney's population will increase by about 1.74 million people and 725,000 new homes will be needed. Ryde is expected to add 10,000 new homes over the next five years, up from an estimated 7,550 units three years ago.
concrete batching plant for reinforced concrete structure
Reinforced concrete structure is the main construction method needed to build houses and high-rises in modern society, so to what extent can the weight of reinforced concrete be achieved? The weight of lightweight aggregate reinforced concrete can reach 800 or even nearly 2,000 kg per cubic meter, and the weight of the lightest-grade foam concrete can reach 300 to 1,000 kg per cubic meter. . In addition, the concrete structure is very stable and sturdy, and their compressive strength is excellent. Even the lowest strength concrete, their compressive strength can reach 30MPa. Our customer just saw a huge concrete business opportunity. He bought 2 hzs50 concrete mixing plants.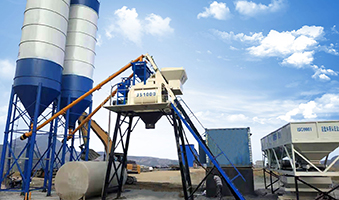 hzs50 concrete batching plant for sale in Sydney
The hzs50 concrete batching plant can produce 50 cubic meters of concrete per hour. The main machine model is JS1000 double-horizontal-shaft forced concrete mixer with good mixing quality and high efficiency. The batching machine model is PLD1600 with uniform batching. The batching machine and mixer work cyclically. It is an ideal model for bridge construction sites, component companies, and large and medium-sized mixing stations. HZS50 concrete mixing plant is suitable for construction sites, prefabricated parts factories and commercial concrete production plants of medium and above scale.
Camelway is a professional batching plants manufacturer from China, we export batching plants all over the world, especially Australia. There are sale managers who are responsible for Austricia market, they could supply batching plants quotes and details, including the delivery time and installation info.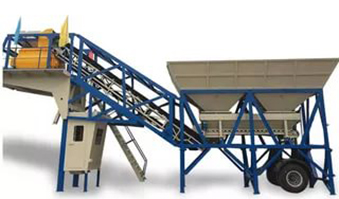 Except Australia, Camelway batching plants works well in Philippines and Uzbekistan, our customers are excited to share batching plant working process vedio to us. And they trust us to help them maintain the equipment and exchange old spare parts in the future. It's really glad to cooperate with them, it's a process to exchange sincere heart with heart. Wish them a prosperous business and prosperous fortune.