HZS90 Concrete Batching Plant Configuration List
HZS90 concrete batching plant is a fully automatic concrete mixing equipment consisting of batching device, aggregate conveying device, water supply additive system, metering system, concrete mixer, electric control system and gas control system. It is suitable for the production of large-scale concrete such as roads, airports, ports, hydropower, prefabricated components, and commercial concrete. It is widely used in various construction projects.
What's the HZS90 concrete batching plant configuration
Engineering HZS90 concrete batching plant (specific configuration can be replaced): JS1500 host + PLD2400 pneumatic sub-batch machine + belt conveyor (herringbone belt / flat belt) + cement weighing + water weighing + additive weighing + screw conveyor + Cement silo + centralized control.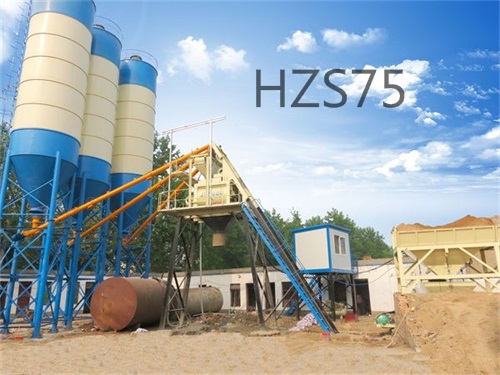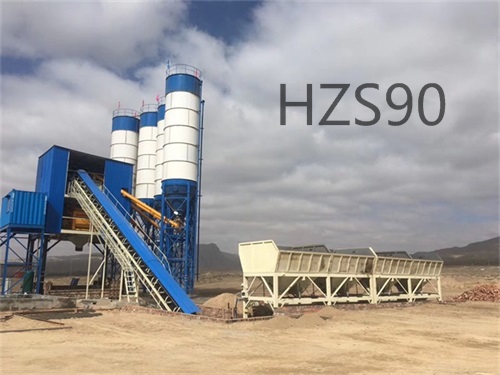 The biggest difference between HZS90 concrete batching plant and HZS75 concrete batching plant is that one uses the hopper to feed, one uses the belt to feed, and the other configurations are the same. It can be seen that the output of the concrete batching plant of the belt feeding is greater than that of the hopper Concrete batching plant, but the HZS90 concrete batching plant has a much larger footprint than the HZS75concrete batching plant.