Kenya Concrete Batching Plant Price, Kenya Concrete Batching Plant Manufacturer
concrete batching plant cost
What is the cost of a concrete batching plant in kenya? The cost of a concrete batching plant is one of the concerns of customers. The key factor in the cost of a concrete batching plant depends on the customer's needs.
Concrete batching plants have different prices according to different models. For small hzs25 concrete batching plants, if the configuration requirements are not high, it may be 100,000 RMB. For large hzs240 concrete batching plants, it needs millions of RMB. There are many types of concrete batching plants, such as hzs25, hzs35, hzs50, hzs60, HZ75, HZ90, hzs120, hzs180, hzs240, etc. a variety of configurations, to understand the cost of concrete batching plant, you need to know the capacity of the concrete batching plant you want to buy, or what type of concrete batching plant, and then consult the detailed quotation according to your needs.
The price, power, and configuration of different types of concrete batching plants are different. A lot of users buy small-scale concrete batching plants, and small commercial concrete batching plants are generally used in rural construction or paving roads, such as hzs60, hzs50, hzs35, hzs25. Large-scale commercial concrete batching plants are mainly used to sell concrete or large-scale water conservancy, highways, high-rise buildings, etc. Large-scale concrete batching plants have large output and high natural cost.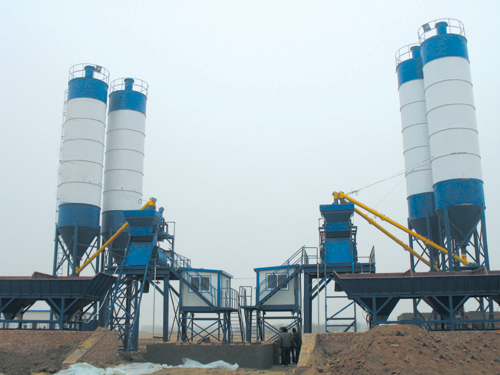 Buying a batching plant can not only pay attention to his price but also pay attention to his assembly parts. The most important part of a concrete batching plant is his main machine, concrete mixer,The mortar produced by a good mixer, the concrete is uniform and high quality. The concrete mixer mixing shaft is an important part of our mixer. It is divided into left and right spiral shafts, bearing sleeves, bearing seats, bearing caps and gears. The sprocket, the mixing blade, the mud board and the like are combined.
Kenya concrete batching plant
Kenya is the closest country to nature in the world. In the Maasai Mara Animal Sanctuary in Kenya, from June to September we can see millions of animals, millions of wildebeests and gazelle. You can also see the "five warriors of Africa", the style of elephants, lions, rhinos, bison and cheetahs.
In order to protect Kenya's ecological environment, camelway specializes in the production of green concrete batching plants with complete procedures and zero pollution to the environment.
The temperature in Kenya is very cold in the morning and hot at noon. Therefore, Camelway's concrete batching plant designed for inclement weather can still produce high quality concrete that meets the standards in inclement weather.