Twin-shaft Concrete Mixer for Sale
Twin shaft concrete mixers are concrete mixers with two horizontal shafts and synchronous counter rotation. The design and shape of the mixing mechanisms allows the use of aggregates with a fraction size of 150 mm.
camelway Twin-shaft Concrete Mixer for Sale
Camelway Machinery has a full range of twin-shaft concrete mixers, which makes it possible to produce a concrete mixer of any volume. Twin-shaft concrete mixers are produced with a capacity of 500 to 8000 liters. The most efficient and advanced mixing technology make it porssible to produce roller compacted concrete, concrete, mortar, etc.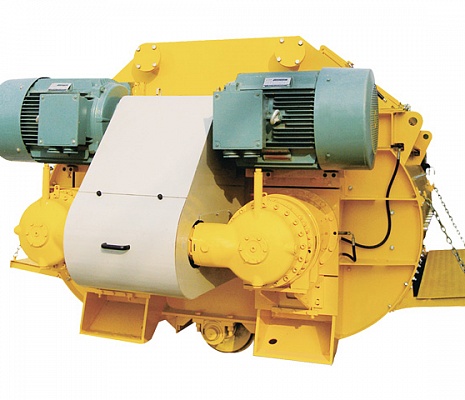 The mixing blades of camelway's twin shaft mixer made of special hardened steel (in a special version made of cast iron) are bolted to steel mixing levers. Thanks to the specially calculated slope of the blades and the arrangement of the levers of the concrete mixer, the mixture is mixed in two countercurrent whirlpool flows overlapping each other in horizontal and vertical levels.
Feature of Camelway's Twin-shaft Concrete Mixer
Thanks to the improved geometry of the scrapers, high quality and mixing speed are achieved.
Loading water and cement into the center of the mixer improves the distribution of components in the mixture and reduces mixing time.
Modular interchangeable parts allow you to quickly change the configuration of the mixer, depending on the requirements for new products
Innovative wear-resistant materials increase operational qualities and reduce energy costs during production.
Camelway twin-shaft concrete mixers have a number of optional extensions, allowing them to become the optimal solution for any production: - skip hoist for loading aggregates; - weight batchers mounted directly on the concrete mixer; - reduced version of the slide gate and unloading funnel, to simplify the loading of mixer trucks; - double slide gate, for independent supply of the mixture in two different directions; - lighting of the mixing chamber; - tensometric supports for weighing the whole concrete mixer; - automatic washing system.