Concrete Batching Plants for sale in Tunisia
In recent years, we have exported many small and medium-sized concrete batching plant equipment to North African countries. According to Camelway's marketing department, the Tunis market has a large demand for small concrete batch plants. This article introduces Camelway's small compact concrete batch plant.
camelway HZS25 Concrete Batching Plants
HZS25 is Camelway Machinery's most compact concrete batching plant. Due to their characteristics, price and size, HZS25 concrete mixing units are in demand among small construction companies and novice entrepreneurs.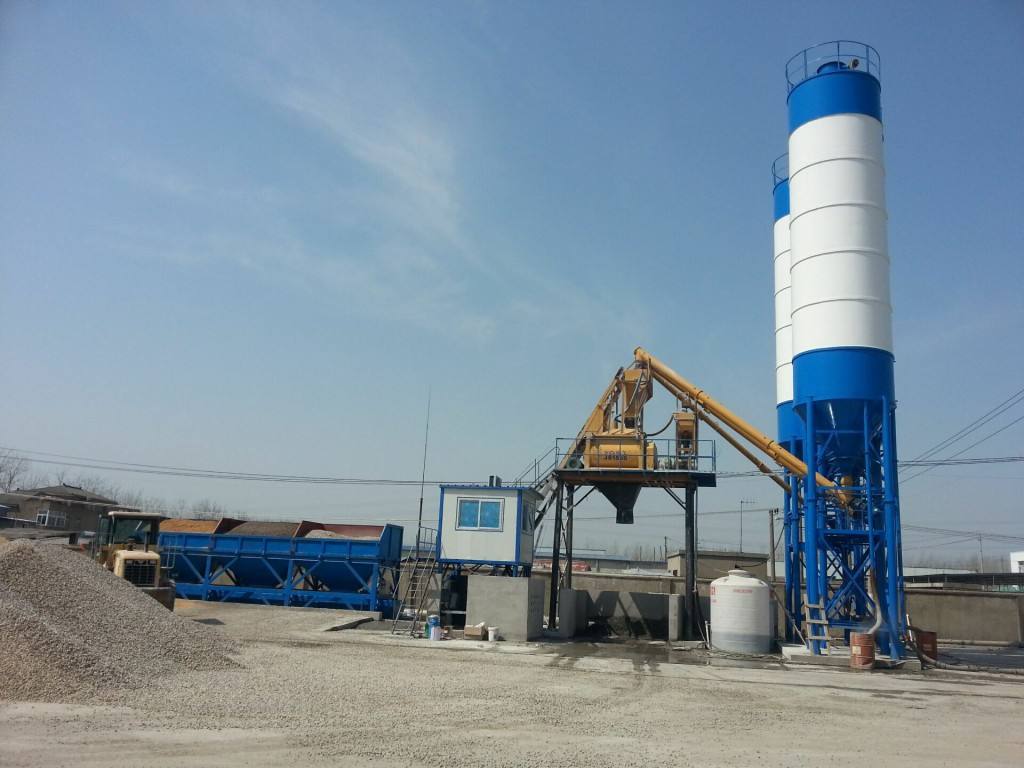 HZS25 are actively used to work directly on construction sites, since the modular design allows you to dismantle and transport it from one facility to another within 7 days.
The nominal productivity of the HZS25 concrete mixing plant is 25 cubic meters of concrete per hour. It consists of a two-shaft forced-action concrete mixer, PLD800, aggregate batcher, water dispensers, chemical additives dispensers and cement silos.
Like all Camelway's concrete plants, the HZS25 is fully automated. The automated concrete production control system developed by our engineers works on the basis of the Siemens controller (Germany). Automated process control system allows to produce products of uniform quality, minimizes costs and completely eliminates the human factor. But most importantly, one employee is enough to operate the plant at full capacity!
Delivery time of equipment: from 15 working days (the period can be reduced, check with managers for the availability of equipment). The construction of the HZS25 concrete plant and the debugging of the concrete batching plant - at least 3 days.
What Price of HZS25 Concrete Plant Delivery to Tunisia
Please contact with us, the final CIF price to Tunisia affected by many factors, but we are manfaucturer, not trade companies, We can guarantee you the best price, as well as Professional installation and after-sales service