Commercial Concrete Plant Metering System
Commercial Concrete Plant Metering System
Commercial Concrete Plant consists of a mixing system, an aggregate supply system, a metering system, a control system and external supporting equipment. This passage introduces the role of commercial concrete plants metering system.
The metering system used in the commercial concrete mixing plant is a key component. It affects the quality of concrete and the cost of concrete production. The metering system mainly divides into aggregate weighing, powder weighing and liquid weighing. In general, the concrete plant below 20 m³/h adopts the superposition weighing method. That is, the aggregate is weighed with a scale, the cement and the fly ash are weighed with a scale, water and liquid admixture are scaled seperatly. Then, the liquid admixture is placed in the water scale to be premixed.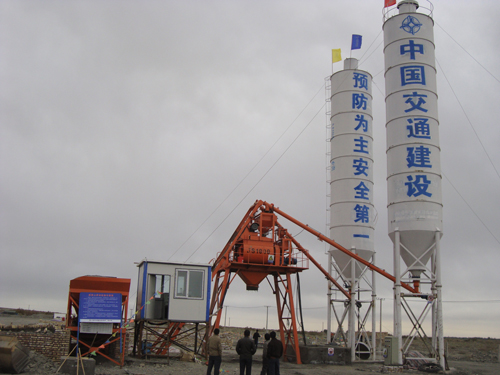 Camelway Commercial Concrete Plant
In the concrete plant of more than 50 m³/h, all weighing is controlled by electronic scale and microcomputer. The weighing accuracy of aggregate is ≤2%, and the weighing accuracy of cement, powder, water and admixture all reach ≤1%.
Camelway suggests the customers to pay attention to the selection of the metering system components when purchasing the commercial concrete mixing plant. You deserve the premium commercial concrete plant.