HZS50 Concrete Plant Manufacturer
HZS50 Concrete Plant features
HZS series Concrete Plant includes hzs25 concrete plant, hzs35 concrete plant, hzs50 concrete and other models. This passage introduces HZS50 concrete plant briefly.
HZS50 Concrete Plant is a small and medium-sized concrete plant with fully automatic control system. It designs with modular production. Meanwhile, hzs50 concrete plant has special advantages such as low investment, quick installation and high production efficiency. Moreover, it is especially suitable for the projects of railways, highways, bridges, power stations, etc.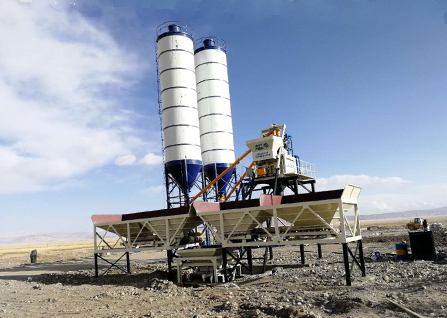 HZS50 engineering concrete plant
HZS50 concrete plant is also named HZS50 engineering concrete plant and hzs50 concrete mixing plant. Camelway HZS50 concrete mixing plant has the following special advantages:
● It can produce high quality and efficient concrete with accurate metering machine.
● It owns professional design, reasonable proportion.
● This concrete plant has beautiful and compact structure with overload protection.
● HZS50 concrete mixing plant takes up less capital and occupies small space.