Mobile Concrete Batching Plant Model
Mobile Concrete Batching Plant Model
The mobile concrete batching plant is suitable for construction sites that the construction site is scattered or the terrain is rugged. The small mobile concrete plant mainly includes four models: YHZS25, YHZS35, YHZS50, YHZS75, meeting different production needs.
In YHZS mobile concrete batching plant, YHZS means four different meaning. 'Y' means mobile, 'H' means concrete, 'Z' means batching plant, 'S' means twin-shaft concret mixer. Camelway supplies the mobile concrete plant with the capacity of 25 m³/h, 35 m³/h, 50 m³/h, 75 m³/h.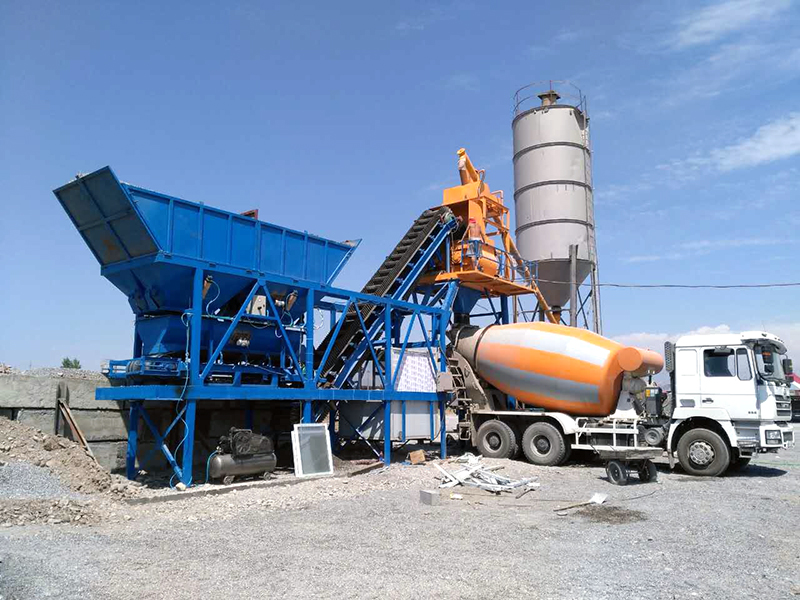 mobile concrete batching plant
The mobile concrete plant is mainly divided into two types: traction type and trailer type. The traction type chassis contains the complete front and rear axles; the trailer type chassis only has the rear axle, and the front end is placed on the trailer car.
The mobile concrete mixing plant and the staionary concrete mixing plant have the same operation process, operation mode and maintenance. At the same time, it has the characteristics such as flexible movement, quick and easy assembly and disassembly, and simple storage management. Mobile batching plants are often used in public railways, bridges, ports, hydropower and other projects.