Camelway double JS750 concrete batching plant is being installed in Bolivia. This Bolivia's road construction project is an cooperation project between Camelway and CREC (China Railway Engineering Corporation).
This road construction project will provide great opportunities to promote the employment of the people of Bolivia. Besides, once the road is completed, the residents will be more convenient when going out.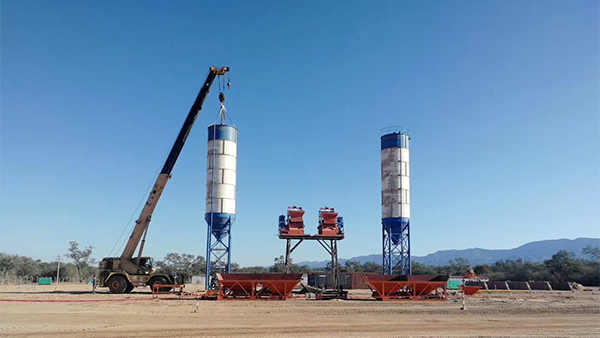 The Bolivia Highway project is Camelway's first project in Bolivia, with a total length of 139.6 km. This road connects two cities, passing through the important agricultural and livestock production areas in Bolivia, which will greatly promote local animal husbandry, agriculture and timber export industries and stimulate local economic development.
In the project, Camelway Concrete Batching Plant is equipped with 1200 lt. Camelway twin shaft mixer, two aggregate bins. Besides, the plant has 60 tons Camelway Cement silos and other accessories. Finally, it is equipped with a chiller unit for temperature control of concrete.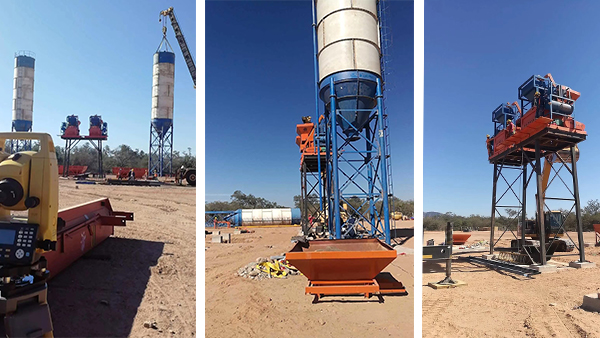 The Double JS750 Concrete Batching Plant is the newest model of Camelway, which is giving advantageous of easy installation, low foundation cost, low noise, high efficiency. It can be used with trucks and concrete mixer trucks. It is an ideal machine for construction sites and large-sized and medium-sized concrete batching plant.
China Railway Group Limited(CREC) is an international leading comprehensive construction enterprise group. China Railway Group Limited listed in Shanghai China and Hong Kong in 2007. In 2016, the enterprise ranked fifty-seventh in the world's top 500 enterprises and seventh in the top 500 Chinese Enterprises. CREC choose to cooperate with Camelway, which means the concrete mixing technology of Camelway has achieved world-class. Anyway, Camelway won't disappoint you.