Aggregate Batcher Manufacturer, Aggregate Batcher For Sale
The aggregate batcher is the key equipment for the completion of aggregate weighing and batching in the concrete batching plant. It can be used together with the hopper elevator or belt conveyor to provide aggregate conveying and batching work for the concrete batching plant. The Camelway aggregate batcher is mainly a PLD series aggregate batcher. The aggregate batcher model is from PLD800~PLD4800, which can perform aggregate batching work for all concrete batching plants.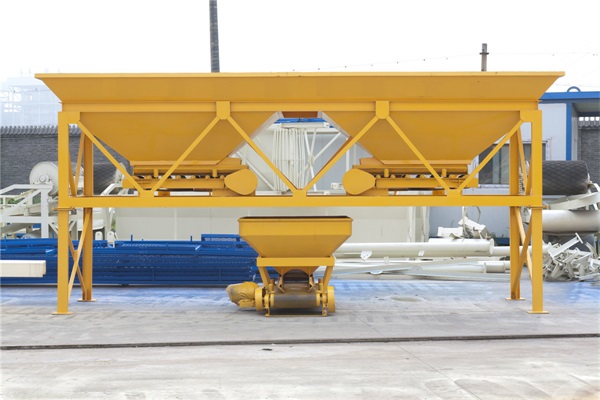 Camelway PLD aggregate batchers introduction
There are many models of Camelway PLD aggregate batchers, so how to choose? The model of the aggregate batcher is equivalent to the model of the concrete batching plant. It is basically a one-to-one comparison. For example, the HZS25 concrete batching plant uses the PLD800 aggregate batcher, while the HZS120 uses the PLD3200 aggregate batcher. It should be noted that the HZS90 and HZS75 are used PLD2400 aggregate batcher, HZS60 concrete batching plant and HZS50 concrete batching plant use PLD1000 aggregate batcher. Although the four concrete batching plants are the same as the aggregate batcher, the difference is that the feeding method is different, so the final result is different.
The weighing method of Camelway PLD aggregate batcher is mainly divided into three types. The first one is the cumulative weighing method, That is to say, a plurality of batching bins feed together a weighing hopper. The aggregate batcher has a simple structure and a low price, but it is not suitable for multi-storage weighing. The more the weighing bins, the more likely the error is; The second type is that the belt weighs without weighing the hopper, but on the lower belt. After the aggregate falls into the belt, the sensor under the belt transmits the data, and then the belt rotates to output the aggregate, which is almost the same as the cumulative weighing accuracy; The third type is independent weighing. Under each silo silo, the weighing hopper is independently set to ensure that the weighing between the aggregates is not affected, and the weighing accuracy is guaranteed to the utmost.
Aggregate Batcher Manufacturer from China
Camelway aggregate batcher has good wear resistance and high service life, Can be used together with the concrete batching plant, can also be sold separately, and the factory direct sales, is beneficial to customers, providing customers with cost-effective products.