JS500 Twin Shaft Concrete Mixer Rate in Nepal
JS500 concrete mixer could produce 0.5m³ concrete per hour, it usually adapts in small batching plant, like hzs25 or hzs35 batch plant. Most customers choose JS500 concrete mixer to start concrete business, cause it has less investment and higher return, with a little capacity, it's very suitable for rural and town.
How does the JS500 Twin Shaft Concrete Mixer in Nepal
JS500 concrete mixer is easy to operate, it has a simple and economic configuration, it occupies small space. It only need two or three men to achieve the whole running of hzs25 batching plant with JS500 concrete mixer. It is the best choice for these who want to do construction project but don't have much money to buy equipement.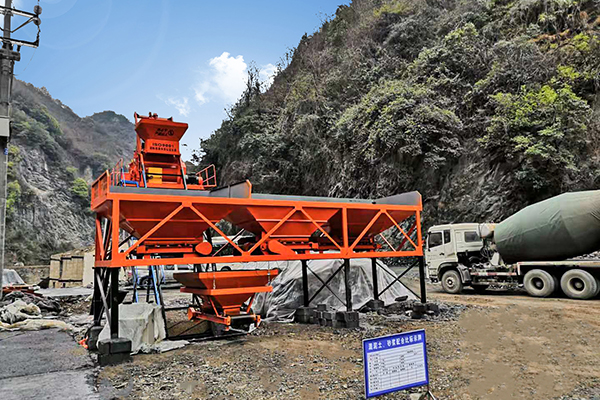 How much is the batching plant with JS500 concrete mixer ?

It's the same question like, how much to set up a small batching plant? There is not exact answer but interval value. It depends on the exact configuration of clients. There is a huge interval value in price between the different configuration.

I have contacted with a client from Nepal, he has a long shopping list of concrete equipment, but he´d rather prefer to get a quote from one supplier only and since the mixing plant is by far the largest item on the eventual order, so he leaved us a message, because he is aware that our business focuses on mixing plants and we are professional. Except batching plant, he also asked concrete mixer with pump, self loading concrete mixer and truck mixer. Now I'm preparing the quotation for the Nepal client, including delivery cost and installation information.