Double HZS120 Concrete Batching Plant For Government Projects
Thanks, Camelway double HZS120 concrete batching plant successfully tested in Lanzhou, stable operation,This large-scale commercial concrete batching plant is used to expand Lanzhou Airport and belongs to the government image project. The local government attaches great importance to this matter.,In the selection of equipment, many concrete batching plant manufacturers were selected for comparison. Finally Choosing us (Zhengzhou Xiangyang camelway) shows that the government has full confidence in us.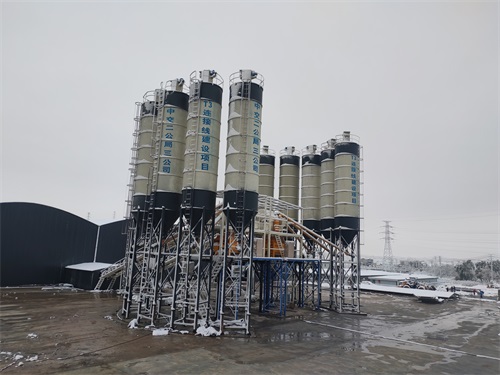 Doble HZS120 Concrete Batching Plant For Government Projects
The double HZS120 concrete batching plant has an hourly production capacity of 240 cubic meters. The output is very amazing. It adopts two double JS2000 concrete mixers, six batching machines, two concrete mixers can run at the same time, or can run with a single concrete mixer. The design is very reasonable and can Maximum cost savings.
The concrete batching plant project site
Such a large stationary concrete batching plant is also called a commercial concrete batching plant. Because of its strong production capacity, many customers buy a commercial concrete batching plant to sell concrete, which is very suitable for the expansion of Lanzhou Airport. Construction of bridges, buildings, and other large-scale projects, because the HZS120 concrete batching plant can provide continuous supply of concrete.
Camelway is a manufacturer with a history of 36 years. It has rich experience, produces concrete mixing equipment for export to the world, and has multiple branches around the world. The company has strong strength and perfect after-sales, Let you have a different experience in buying a concrete batching plant,This is also why in large government projects,Why selected us, welcome customers to consult.