Concrete Batching Plant for sale Somalia
Concrete Batching Plant for sale Somalia

Camelway supplied two hzs25 batching plants for different customers in Somalia, one of the batching plants will be used for concrete brick making plant, and the other one will be used for precast elements production for walls.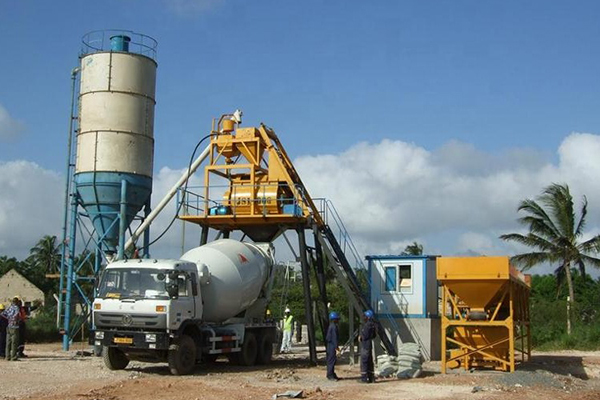 Each of the hzs25 batching plants is equipment with js500 twin shaft concrete mixer, one 60t cement silo, and three hoppers aggregate bin. One of the Somalia customer is urgently compleating production task, so his hzs25 batching plants adapts horizontal cement silo, which can be installed easily without concrete foundation.

Somalia hzs25 batching plant could be installed and disassembled easily because of the compact design, with the capacity of 25 cubic per hour, it usually be used for small project. Due to a less investment, it is the bset choice for most beginners in the concrete business.

As a pioneer of batching plant manufacturers all over the world, Camelway continous to supply high quality batching plants and batching plant solution for clients.