Concrete Batching Plant Plan
The Concrete Batching Plant needs correct guidance during the construction process, because the concrete application becomes more and more extensive. This passage simply introduces the standard process of building the concrete batching plant.
Concrete Batching Plant Site selection
When the concrete plant is working, it brings annoying noise and horrible dust. Thus, it should build in a place where people are sparsely populated. And different model of the concrete plant needs different construction area. So the suitable site is also an aspect to be considered.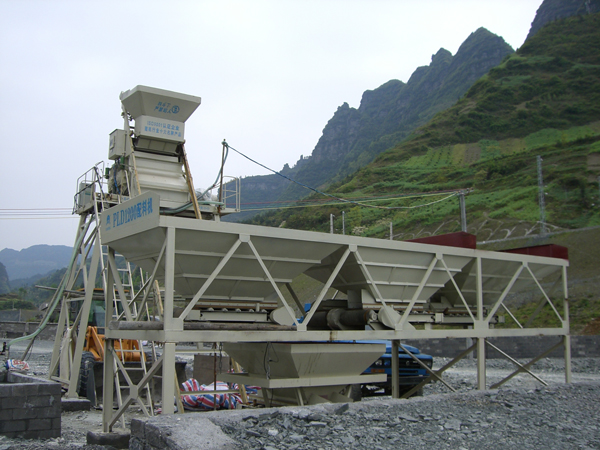 Concrete Batching Plant Supporting Facilities
First of all, the dust generated in the work from affects the performance of the equipment. Thus, we have to clean the it frequently. Meanwhile, a concrete batching plant needs to be equipped with 1 to 2 pools, which can not only supply the water for work, but ensure the use of cleaning water. Secondly, the cement silo must be equipped with at least two or more, preventing the machine from suddenly breaking down.
Reasonable Feeding and Discharging Sequence
A reasonable and correct order of discharging can provide feed quickly and improve work efficiency. The agitated concrete is conveyed by means of a transfer pump, which reduces the influence of the distance between the working place of the equipment and the construction site. At the same time, it reduce the workload and personnel expenditure of the carrying personnel.
All in all, to build a safe, efficient and simple concrete batching plant can ensure that the construction team complete the daily workload in time and ensure the smooth progress of the construction plan. These are concrete batching plant plans.