Concrete mixer trucks, Concrete mixer manufacturer
Concrete Mixer Trucks
Concrete mixer trucks are very important equipment in modern construction sites, where reinforced concrete structures are installed at the base of the facilities being erected. Concrete mixtures must be delivered continuously and on time, ensuring the technological process. Concrete mixer trucks are the equipment that delivers the finished mixture while preserving all their properties during transportation.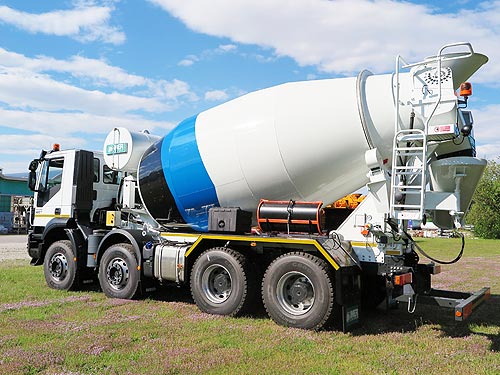 Whatever the distance to the construction site, the concrete mixer drum rotating during movement will ensure the preservation of all the properties of the mortar and its uniformity. At low ambient temperatures, the concrete mix is heated. It is also possible to prepare the mortar during transportation if the ingredients of the future concrete are placed in the hopper of the Camelway concrete mixer when loading. The fact that steam heating can be carried out at the place of laying the mixture, to 50-70 ° C, removes restrictions on the distance and time of delivery. The spiral blades installed inside the drum during loading and moving the machine rotate in one direction, feeding the solution inward and mixing it, and when unloading in the other, unloading the mixture.
The functionality of the device is enhanced by the possibility of weighing and dispensing the mixture or its elements. Upon reaching the set parameters, a sound signal is given. The mixture can be prepared according to individual orders, with special properties. Automatic adjustment of the concrete composition allows the use of these machines in road construction.
Concrete Mixer Trucks supplier
Given the large model range of concrete mixer trucks, the technical characteristics of vehicles are spread over a wide range. The main parameter on which the main characteristics depend is the volume of the hopper, the capacity of which varies from 2 m3 to 12 m3. The wheel formula of transport is from 4x4 to 8x4. Diesel engine power from 220 to 460 liters per second.