HZS90 Commercial Concrete Batching Plant For Sale Kazakhstan
Located in Central Asia, Kazakhstan is the largest landlocked country in the world,As a Russian neighbor, it also shared some of its iciness,The average temperature in winter is less than minus 10 degrees. For this bad weather, the quality of concrete produced by many concrete batching plants is unqualified.,Moreover, the requirements for concrete batching plant equipment are relatively high. Due to the indirect nature of the weather, the life of the equipment is shorter than that of ordinary equipment. For this reason, camelway produces a concrete batching plant that can withstand various cold weather.
Commercial concrete batching plant manufacturer
Commodity concrete batching plant is a large mixing equipment used to sell concrete. Many customers buy commercial concrete batching plants to sell concrete for profit, so it is called commercial concrete batching plant, Camelway has more than 30 years of history and sells many commercial batching plant to Kazakhstan.
A customer from Kazakhstan who bought our batching plant, contacted us and wanted to buy a concrete batching plant again, saying that the cost of the equipment purchased before had all been earned, and it has already started to make a profit. Want to buy a large-scale commercial concrete batching plant, through long-term communication, the customer decided to purchase our HZS90 commercial concrete batching plant, which was in the winter, the customer feared that the equipment was affected, we promised the customer,Our equipment is specially designed and the control room is enclosed to prevent cold.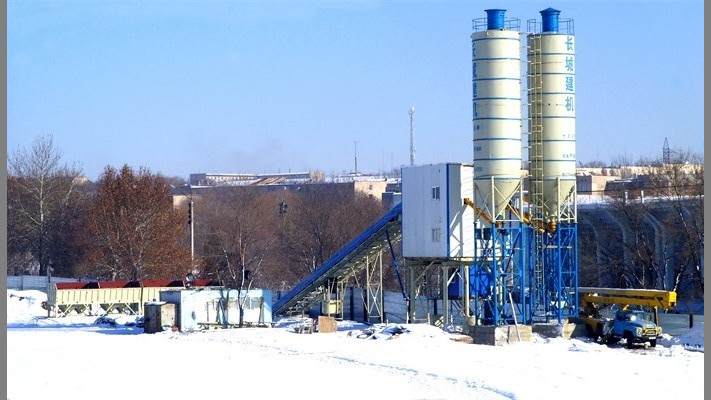 HZS90 commercial concrete batching plant in Kazakhstan
We installed and put into use at the specified time. The HZS90 commercial concrete batching plant was running normally. The customer was excited to say that my fears were superfluous,Your equipment is great, this bad weather can still run.

Camelway is a manufacturer that manufactures continuous profits for its customers. Over the years, it has installed many batching plants in Kazakhstan. For details, please contact us.