WBZ600 Soil Cement Mixing Plant
WBZ600 Soil Cement Mixing Plant
Stabilized Soil Mixing Plant is a Kind of Continuous Mixing Plant that specifically for mixing soil mixture, besides this, continuous mixing plant can also mix cement stabilized macadam and other roadbase material.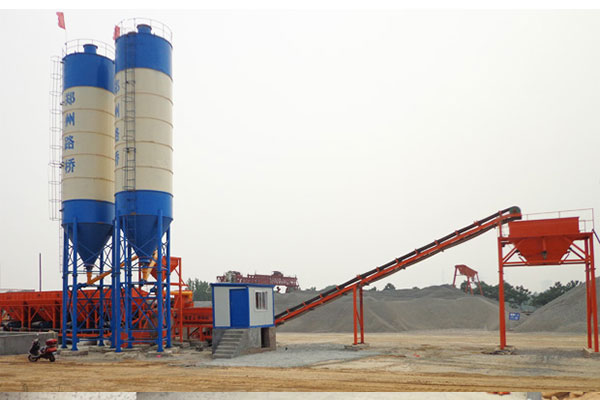 Stabilized Soil Mixing Station
WBZ600 Soil Cement Mixing Plant( Stabilized Soil Mixing Station) is a kind of modular and detachable mixing equipment. Its rated production capacity is 600 ton/h. The host machine adopts twin-shaft continuous and compulsory mixer without liner for easy maintenance, even mixing and high production efficiency. The ingredients are measuring by the way of electronic or volume for accurate and reliable measurement and rapid proportion changes. The computerized control system manages the whole process, and it can be operated manually or automatically for easy operation and good reliability. The speed regulating system adopts international advanced frequency control mode or electromagnetic speed mode for stepless speed regulation, and it will also be beneficial to save energy and fully guarantee the reliability of equipment operation. The water supply system uses intelligent turbine flow meter because of its accurate calculation and visual display. The aggregate and finished product conveyors use seamless vulcanized joint ring tape or large angle wave ribbed belt with the features of compact structure, stable and reliable operation, which can effectively prolong the belt's service life. The aggregate silo adopts building blocks or modular combination for improving its flexibility and maneuverability, and it can be used to mixgravel stabilized soil and lime soil stabilized soil, which are widely applied inthe construction of high-speed railway, first-class roads, second-class roads, urban roads, airports, sports ground and other sub base course materials. It can use quick lime, slaked lime (moisture content is 10-15%), soil, gravel, fly ash, cement and other raw materials to produce lime soil and other sub base course materials.