In February 3, 2018, Krzysztof, a client from Poland, comes to our company to visit the continuous mixing plant production line.
The manager of the International Business Department of our company, as well as other related business personnel welcomed the client's visit warmly.
WBZ series continuous mixing plant that our company produce, is applicable to all kinds of highway, city road, sports ground and other basic construction materials. Especially cement treated base and roller compacted concrete, these important material can be produced stably and widely used in paving and dam construction.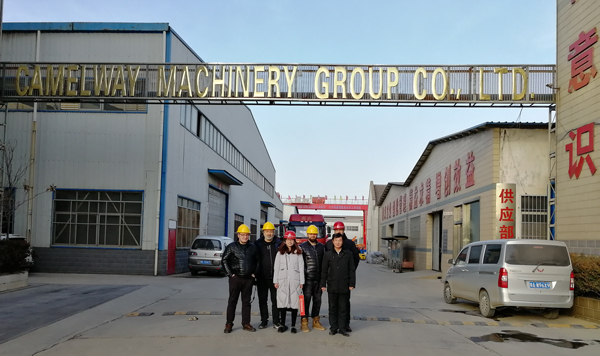 This machine adopts computer dynamic measurement to guarantee measurement accuracy and high productivity. It is adapted to high-flow and continuous operation.
We have learned, Krzysztof is leading official of a large Polish machinery dealer, which main area of responsibility is construction machinery and equipment. He was in contact with our company in July 2017. After communicate with customers many times, Krzysztof is very satisfied with Camelway's products and services. He decided to choose Camelway continuous mixing plant.