Should I choose a stationary concrete batching plant or a mobile concrete batching plant?
In large-scale projects, Camelway recommends choose stationary concrete batching plants. The large concrete batching plants(towers) have the characteristics such as small footprint, compact design, low power consumption, high productivity, etc. It is widely used in large and medium-sized construction projects with large concrete demand, long construction period and concentrated construction sites.
Compared with the mobile batching plant, the concrete batching tower has high structure and requires strict on the ground foundation. Meanwhile, it is complicated to assemble and disassemble.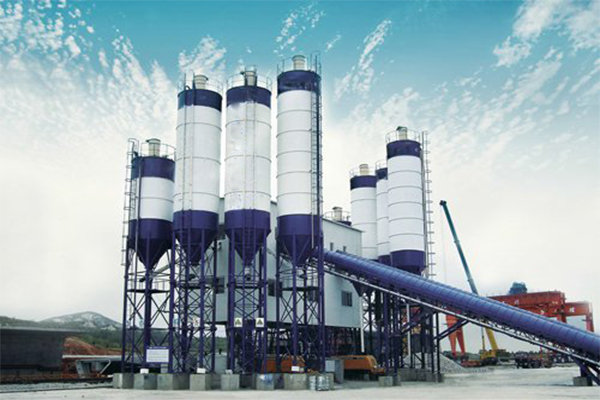 camelway concrete batching plant supplier
In general, the mobile batching plants are suitable for projects that require frequent transitions. The stationary concrete plants are recommended for projects with long durations. There are several reasons as follows:
The aggregate silo of the mobile batching plant is generally higher with lower capacity. It means that the loading operation needs to be performed frequently. Thus it is not suitable for the continuous stable concrete production projects.
Its maximum production capacity is generally 100 m³/h, which can not meet the production requirements of higher concrete.