Commercial Concrete Plant Mixing Host
Commercial Concrete Plant Mixing Host
Commercial Concrete Plant usually use a compulsory concrete mixer as the mixing host. The followings are some advantages of a compulsory concrete mixer.
The compulsory concrete mixer has the characteristics such as strong mixing ability, uniform mixing and high productivity. For producing dry hard, semi-dry, plastic and other proportions of concrete, it has better mixing effect .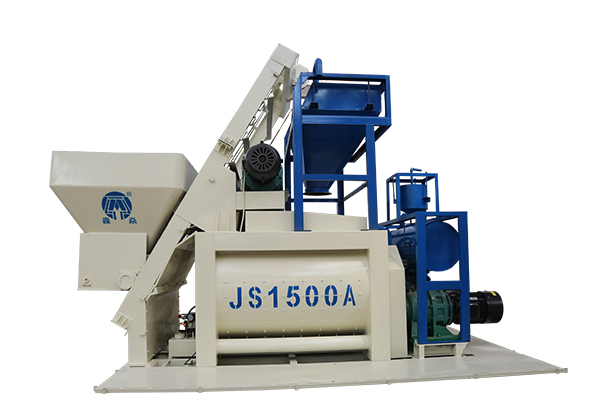 The agitator shaft is used to effectively prevent cement from agglomerating on the shaft. And the shaft end seal adopts multiple sealing structures to effectively prevent mortar leakage, ensuring the continuous operation of the entire mixing system.The compulsory mixer cleaning system adopts high-pressure water pump automatic control plus manual control system. Each water outlet hole is located directly above the stirring spindle, which improves the efficiency of mixing. At the same time, it increases water mist to reduce dust pollution and effectively remove cement agglomeration.
concrete batching plant supplier
The compulsory concrete mixer adopts compulsory mixing blades to make the concrete fully stirred. Therefore, large-scale commercial concrete batching plants use compulsory concrete mixers.