Concrete Batching Plant for Sale in Congo
Camelway is a Chinese batching plants manufacture, it has developed concrete machine since 1983, which has a large clients in home and abroad. It main products includes various types concrete batching plant, concrete mixers, self loading mixers, concrete pumps and brick plants. Its headquarter located in Zhengzhou, Henan province, it has two factories work togrther, one is for batching plants production, another is for spare parts, more than 500 workers works here.

Camelway branches over the world
This year, Camelway has made great development, it has established some branches over the world to expand its business.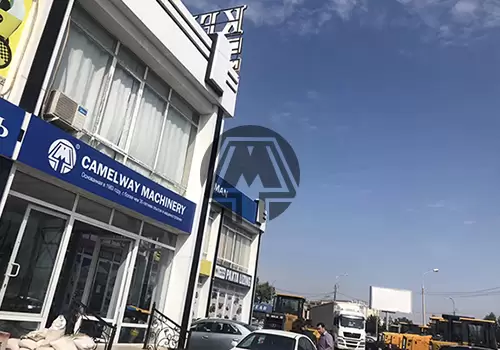 Camelway Tashkent branch

which located in Uzbekistan, Tashkent Region, Zangiata District, Past-Darxon shaharchasi. Camelway is a integrated company that manufactures and trades by itself, we has sold batching plants for decades, our batch plants are distributed everythere. When Camelway market investigator went to Uzbekistan, he was astonished to find that there are many Camelway batching plants in the local places.
In the past, some Uzbekistan client bought Camelway batching plants from local dealer, while the local dealer find Chinese trade company (which just sell but doesn't produce batching plants), and the Chinese trade company gets batching plants from Camelway factories. There is not doubt that the whole progress is very unconvenient, and it's difficult to gurantee the after-sale service, because the trade company may collapses one day, then the Uzbekistan client couldn't get the spare parts from the factories.
Now Camelway Tashkent branch runs well in Uzbekistan, there are more than three sale managers that always working there all year. They has already sold 12 set batching plants there since July, and lots of concrete machine come to Tashkent branch from Camelway factories. Recently, some Uzbekistan clients go to China to visit Camelway factories, they have a good time there.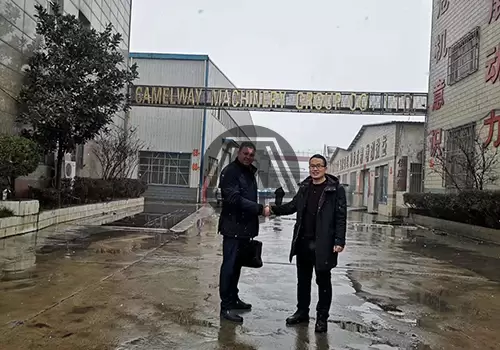 Camelway Manila branch
which will be located in Manila, Philippines. Camelway has joined Philconstruct 2019, we has already sold some batching plants in Philippines, it has a large potentional market. Spring festival is coming, which is a big day for all Chinese, Camelway Manila branch leader will take action to decorate the new office after vacation.

Camelway west africa branch

Actually, the sale manager Jacques is in Africa now, he goes to investigate the potentional markets and chooses location for west africa branch. He recommends Congo is a good choice, there is large quantity need of concrete in the next years for house building.
Concrete Batching Plant for Sale in Congo
Congo client has bought a Camelway hzs35 batching plant in May this year, Congo hzs35 concrete plant could provide 35m³ concrete per hour with js750 twin shaft concrete mixer. The client lives in Nigeria, but he has a project in Congo, he chooses to set up a batching plant in Congo by himself, Camelway engineer goes to Congo to install the hzs35 batch plant and train the local Congo workers how to operate the equipment. This client also recommends Camelway to set up branch in Congo, which is very convenient for him to get after sale service.