Mobile Concrete Batching Plant Master
Mobile Concrete plant Master is a high-quality concrete plant of mobile design, designed for the production of ready-mixed concrete and concrete for concrete products. The mobility of the batching plant allows the construction company movement it between construction sites.
Mobile concrete batching plants are the best solution for short terms construction work. Mobile concrete plants can work autonomously anywhere and produce the required amount of high-quality concrete at any time. The difference between a mobile concrete plant and a stationary one is that a mobile concrete plant can be dismantled and transported to another place - another city, or even another country - for the construction of a new facility.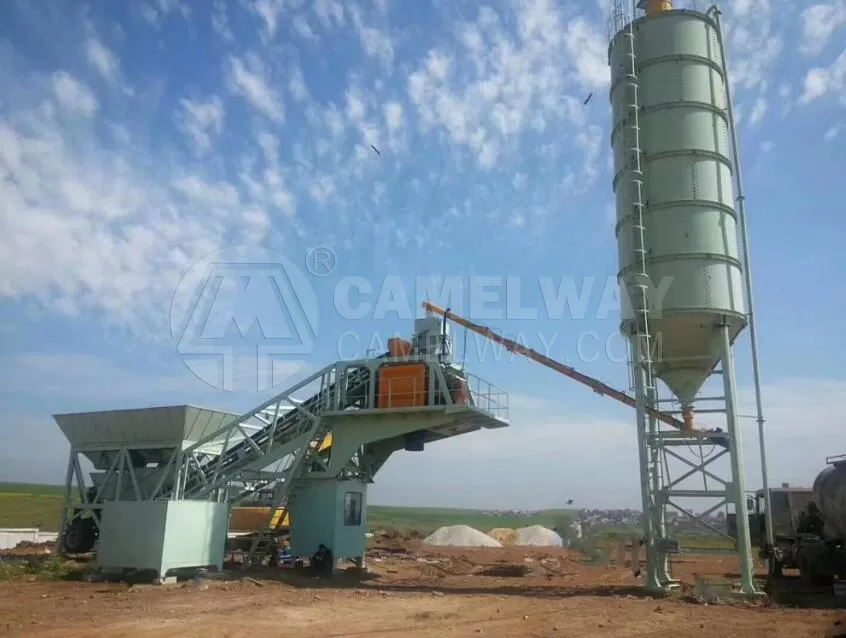 Mobile concrete plant consisting of concrete mixers, belt conveyors, silos, power plants and other things, which allows you to quickly mount and dismantle modules, and so on. it also allows the production of concrete in general, regardless of external communications, even in an open field. Mobile concrete batching plant, focused on provide concrete at a favorable price by reducing shipping costs.
Mobile Concrete Batching Plant Price
The price of mobile concrete plants depending on the configuration. Our managers will help you decide on the required model based on the required volumes of concrete production and operating conditions. With a most suitable mobile batching plant, you can guarantee your customers the high quality of the concrete produced.
We sell equipment for the production and delivery of concrete: batching plants, concrete mixers, truck mixers and so on. Our clients are concrete producers from all over the world. The cost of our equipment and spare parts is lower than that of other companies.